Groups should already exist in your course if they are part of the design. You may need to enroll students in these groups at the start of the course if manual enrollment is required. In some cases, the group enrollment will be automatic, and you may only need to adjust the membership as desired.
Enroll Students in Groups Manually
Select Course Admin in the navbar in your course.
Select Groups from the dropdown menu.
Select the dropdown arrow [A] next to the group category name.
Select Enroll Users [B].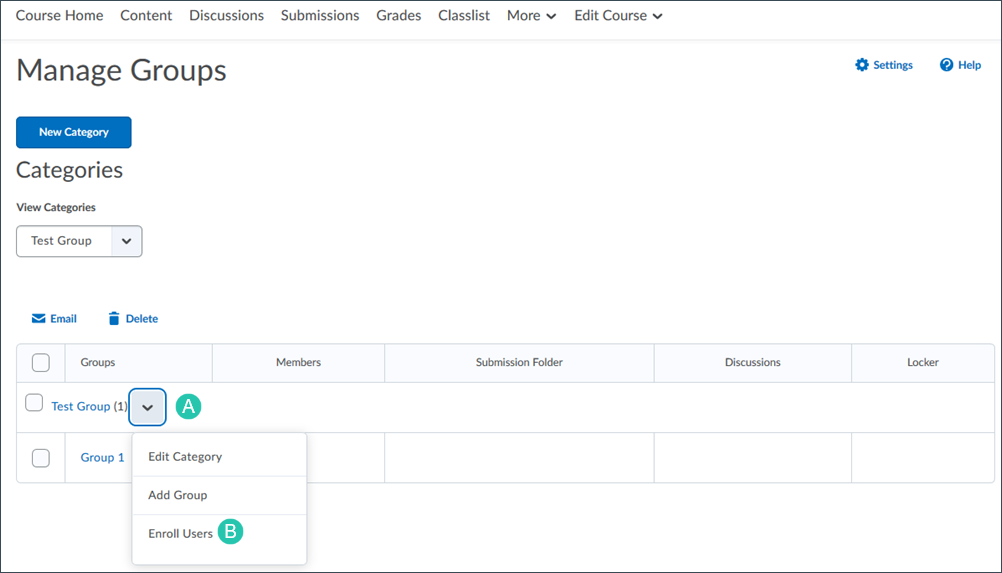 The Enroll Users page will open. Select the checkbox for the appropriate group for each student.
Select the Save button.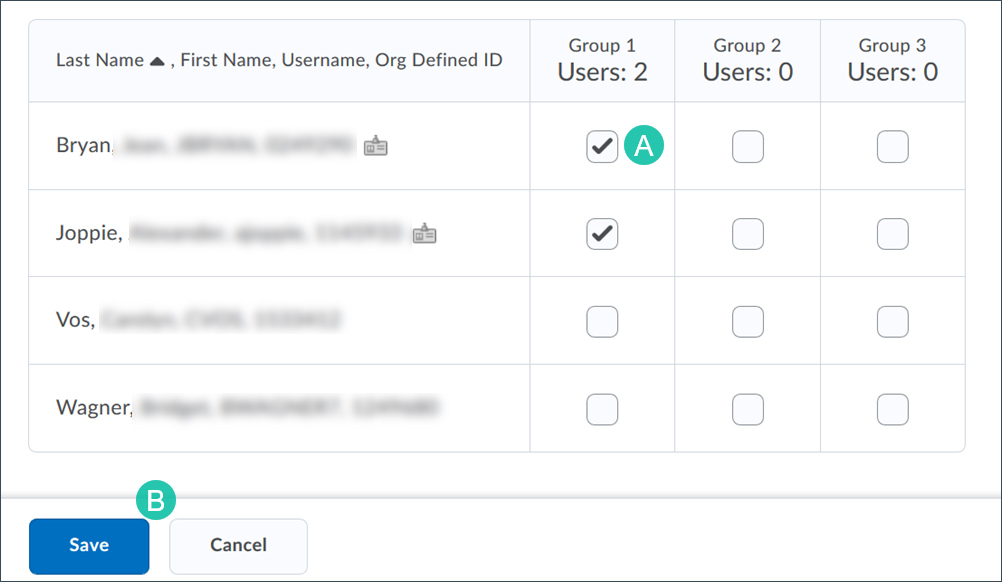 Modifying Enrollment
If a group is associated with a discussion, you will see this on the discussions page:

Enrollment images retrieved from: https://resources.depaul.edu/teaching-commons/teaching-guides/technology/desire2learn/tools/groups/Pages/adding-students-to-groups.aspx