Course messages in Blackboard are set up to only allow access from within your Blackboard course, which means that not only all the message history is there, but also that you must be logged in as an authorized user to view your course messages. The same is true for organizations.
You can, however, receive alerts when a course message is received in your Course Message inbox both in your Dashboard and in your designated email inbox (the email address associated with the user's profile). Faculty, staff, and students have the ability to customize a great variety of notifications for activity and events within the learning management system. Follow the directions laid out below to set up such alerts.
1. From the Global Navigation tool, select the "Updates" icon: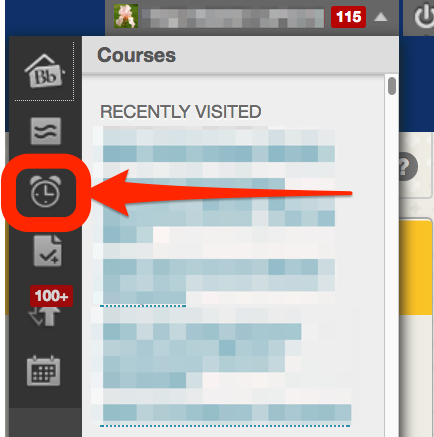 2. Activate the notification menu by selecting the gear icon: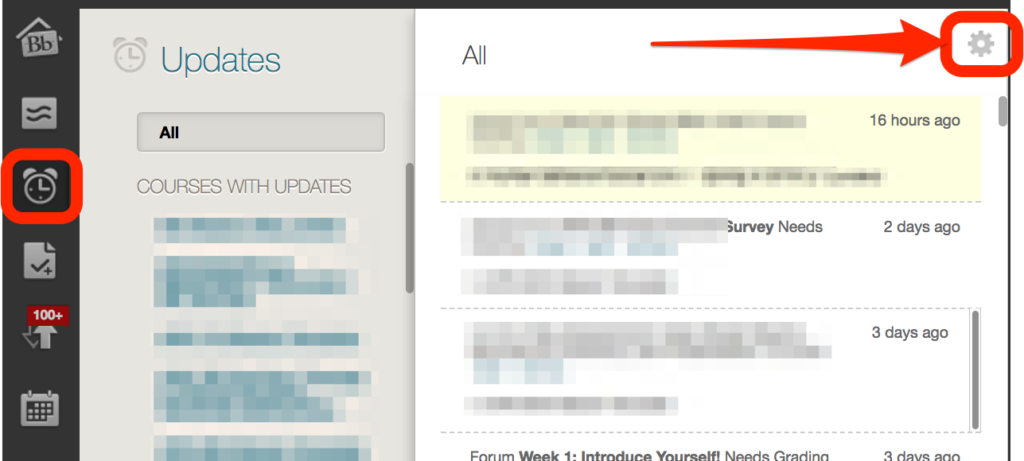 3. Select "View Notification Settings" to customize the notifications associated with your user profile:
4. Select the appropriate type of notification that is consistent with your course role: (for general settings, please see this guide)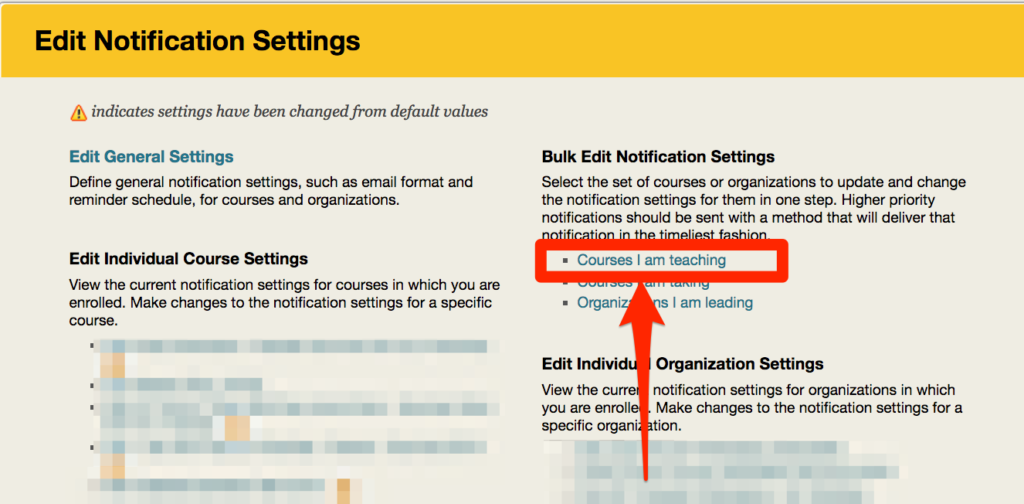 5. Ensure that all of your current courses are included by clicking selecting "All" (recommended; you may customize and select individual courses otherwise). Note the email address associated with your UNE Blackboard user profile.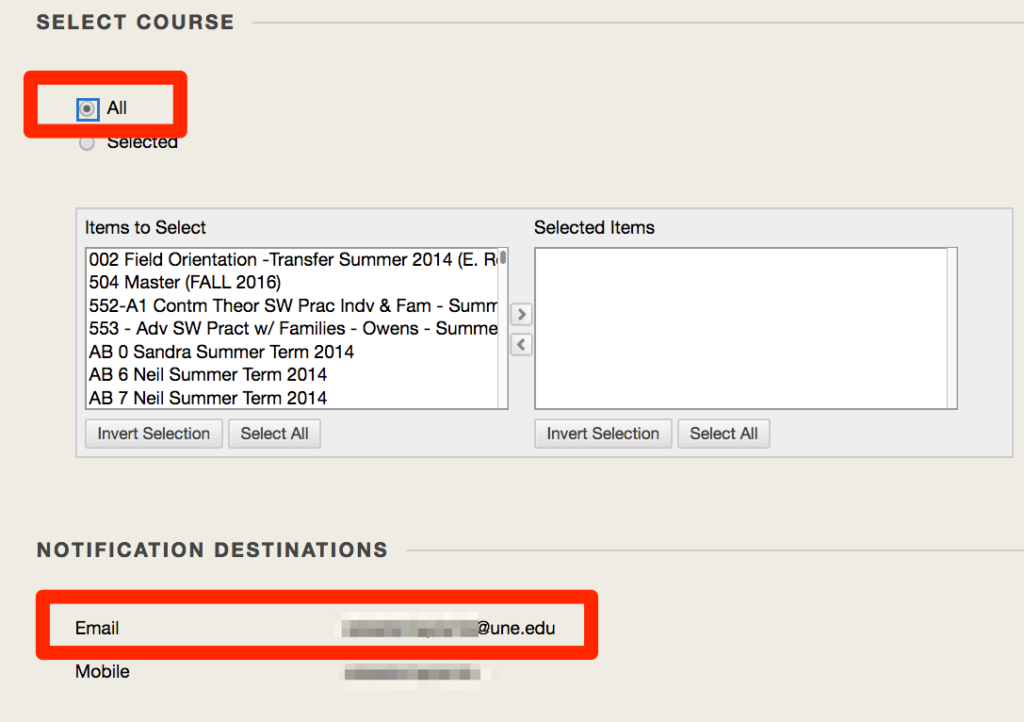 6. Scroll down the same page to locate "Course Message Received" and select the checkbox in the Email column.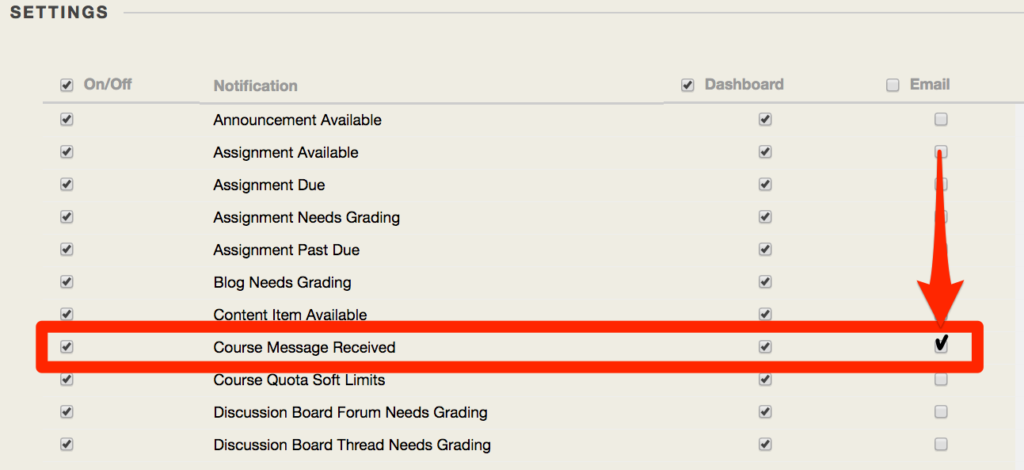 6. Scroll down further and click "Submit" to save your changes.