Robust and meaningful discussions help both create a community and enrich your learning process by asking questions and exchanging ideas. In order to ensure a better experience, when finishing up your course week, check on the posts that may contain questions for you and make an effort to address them by Tuesday night. The easiest way to filter posts which are addressed directly to you (typically, the replies to your posts) is to use Global Navigation in Blackboard (desktop version).
Depending on the discussion expectations in your online course, you may be required to post once, twice, to comment on multiple students' responses and address all the questions that have been posed to you by a certain deadline. Some courses may have several discussion forums a week, others only one. Some require you to post a formal initial response with proper citations and whatnot; others tend to be more informal and are just friendly exchanges of ideas and experiences.
At present, subscriptions to forums in Blackboard Learn from UNE are not enabled. How can one manage that without email alerts?
Here is the rundown of the Global Navigation in Blackboard. 
Click on your name in the upper right-hand corner. A menu will drop down. Select the second icon from the top on the left.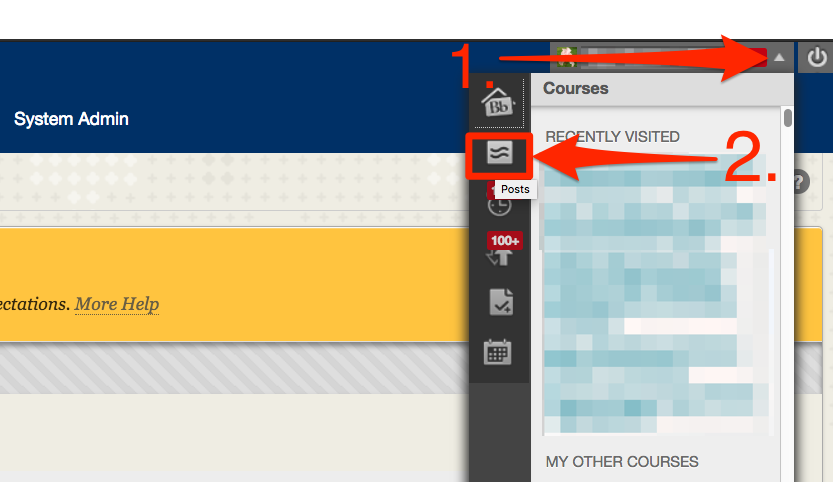 Then, you will see all of the new posts show up from all of your courses. On this screen, you can select @me, if available, which will indicate the direct replies/comments to your discussion posts. It's easier this way to keep track of conversations you want to be involved in further and filter those posts which require your attention because they contain questions.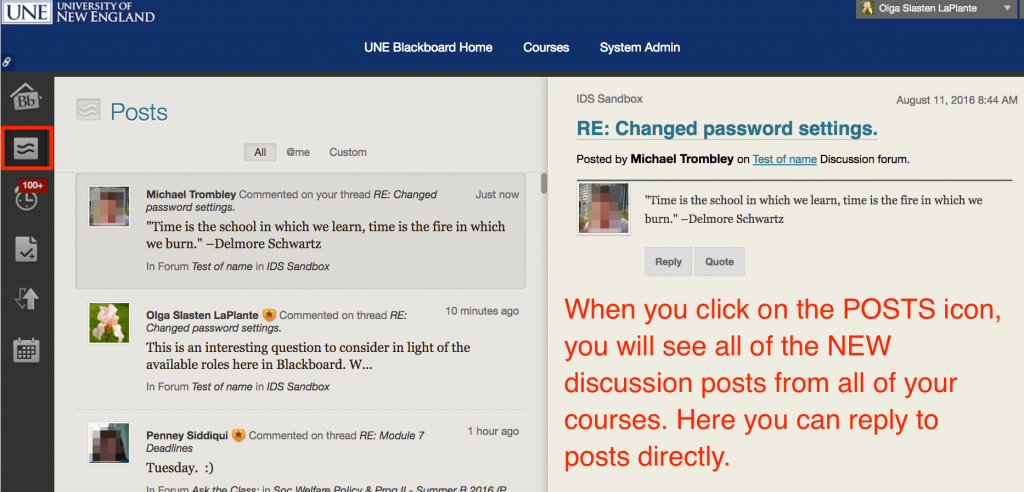 @me will present you with a filtered list.