Integrated Public Health Practicum – GPH 747
The Integrated Public Health Practicum is a 4-credit course in which students must complete:
At least 120 hours of public health field work
One 15-20 page capstone paper with a 45-minute oral presentation. 
Both requirements include paper submissions and discussion board assignments on Blackboard. Therefore, students should be prepared to take time off from work when/if necessary.
Planning Your Practicum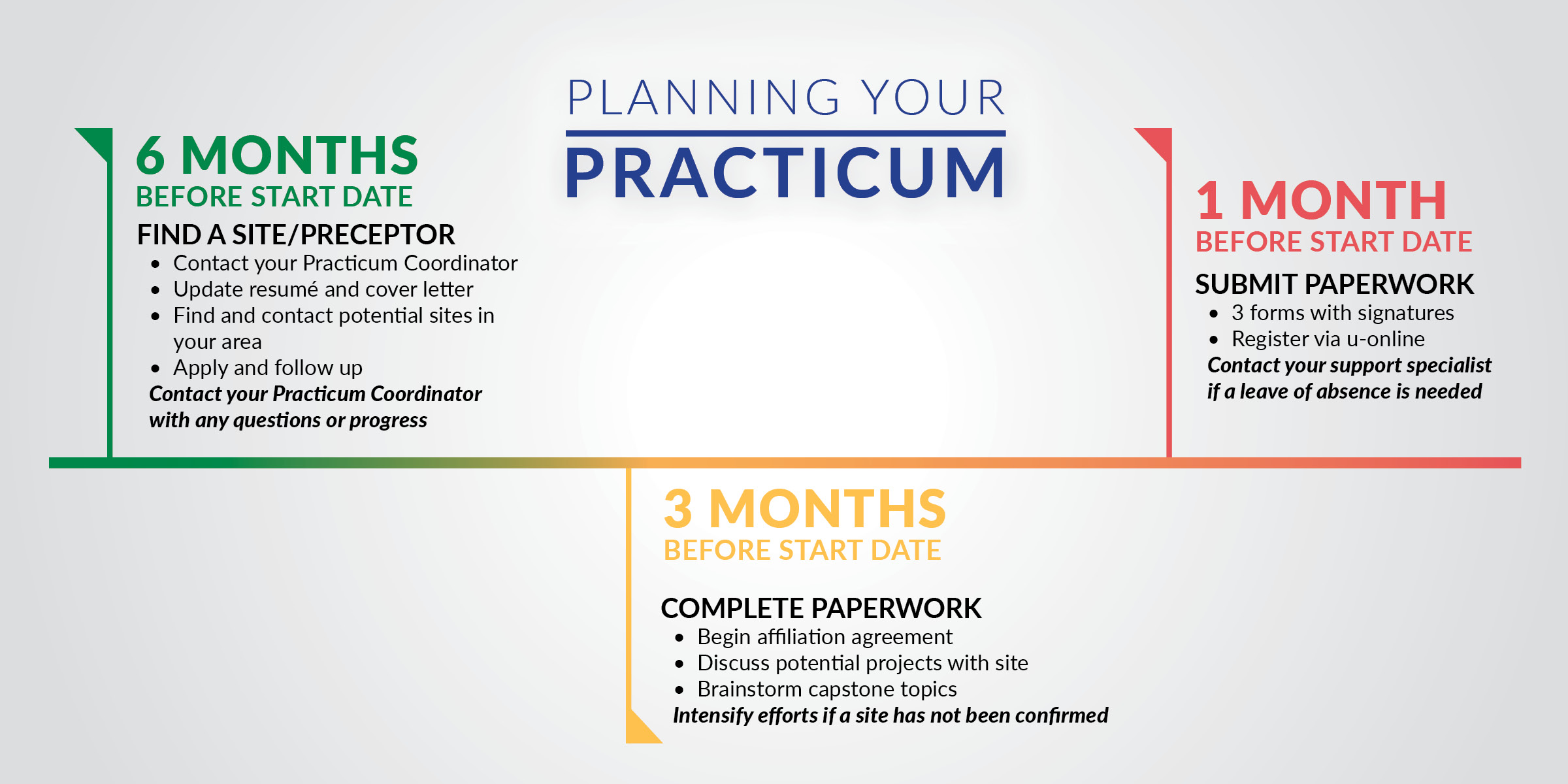 The following steps may be helpful in your planning process. If you require assistance throughout this process, please contact your Practicum Coordinator.
Planning Process Steps – GPH 747
Webinars
As additional helpful resources for you, we have recorded the following webinars:
*Please remember to log into Gmail using your UNE username and password in order to view these recordings
Practicum Manual
Please carefully read the Practicum Manual before beginning your planning process. 
Frequently Asked Questions
For commonly asked questions about the practicum, please visit https://success.une.edu/public-health/practicum/faqs/. Additional details can be found in the Practicum Manual. 
Previous Practicum Sites
View the following List of Previous Practicum Sites. Please note that this is not a comprehensive list and we cannot guarantee that the sites on this list are currently taking students. This list should only be used as an example of potential sites and projects. 
**Learn more about the Applied Practice Experience (GPH 743) as an alternative option for completing your required Public Health Practice Experience**