Blackboard Support
How to Log In
Blackboard is a web-based course management software which creates an online environment where students and instructors interact in a course. To access your UNE online courses, please log in at elearn.une.edu.
Sign into your course
Go to elearn.une.edu. Bookmark this page for ease of access in the future.
Enter your Nor'Easter ID and Password (How to find your login credentials)
Click the Login button.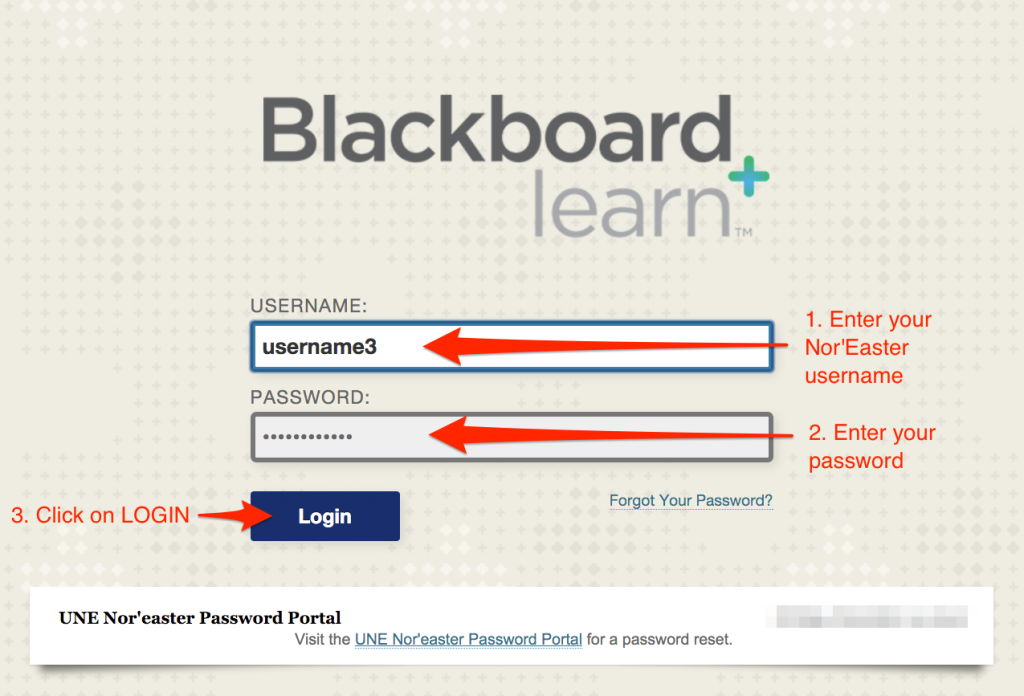 If you are experiencing problems, please contact HelpDesk.
Blackboard How-Tos
Being a successful online student requires knowing your way around Blackboard and where to look for solutions when you run into a new feature or assignment as well as whom to contact for help when you are lost. Review the tutorials which are designed to help you become familiar with the Blackboard environment and the technology necessary to be successful in an online classroom. These tutorials will introduce you to the essential tools necessary to access course materials, communicate with classmates and your instructor, submit assignments, create and upload videos, take tests, and check your grades.