Recording with Youtube
We've broken video-recording/uploading/sharing into three major steps, which we then break into smaller sub-steps that take into account the variety of hardware/software combinations students may employ for class. 
Step 1 – Recording Your Video
If you have already recorded your video, skip to Step 2 >>>
Recording with Windows 8 and/or 10
Camera App
Windows 8 and 10 both include the Camera app for recording videos and taking pictures. How-to-Geek has put together a good resource for recording and saving webcam videos using the Camera App.
Recording with Windows 7
Windows Movie Maker
The process for Windows 7 is pretty easy. See if you have "Windows Movie Maker" on your computer (it may also be called "Windows Live Movie Maker"). If you don't, you will need to download and install it.

Once you have verified that you have Windows Movie Maker, follow these steps:
Open "Windows  Movie Maker."
Click "Webcam Video" at the top of the application window
Click "Record" in the upper left-hand corner when you want the video to begin
Click "Stop" in the upper left-hand corner when you want it to stop recording
Finally, you will be prompted to save the video file. Save the file where you can easily find it. 
Recording with Mac OS X
There are two options for recording videos on a Mac computer. Photo Booth and Quicktime.
Photo booth
Open Photo Booth by finding it in your Applications folder or by typing "Photo Booth" in Spotlight Search. Primarily, Photo Booth is used to take pictures. However, you can make it record a video by selecting the film strip button to the lower left of the Photo Booth window.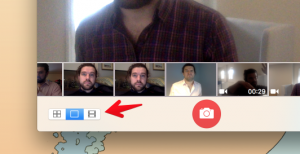 When you click the film strip button, the red camera button will become a red videocamera button. Push that button to start the recording, and push it again to stop it. The video will appear as a thumbnail on the right side of the Photo Booth window. You can click and drag the thumbnail onto your desktop. This is a very quick, easy way of putting the file in a place where you can find it (in this case, on your desktop.)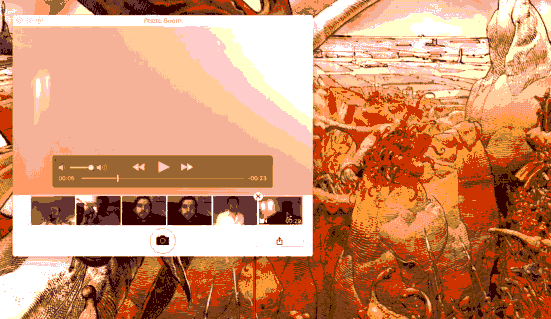 Quicktime
You can also record your videos with Quicktime. Open Quicktime by finding it in your Applications folder or by searching for it in your Spotlight Search. Then, click "File" and then "New Movie Recording." Then, when you're finished recording your video, you can upload it directly to Youtube by clicking "File," then "Share," then "Youtube." The dialogue window that pops up will allow you to give the video a title. However, you will not be able to set the video's privacy settings to Unlisted from there. You will have to log into Youtube and edit the video in order to comply with the requirement that it be unlisted.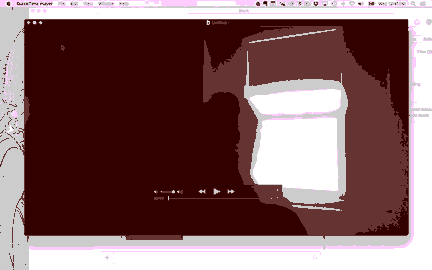 As an alternative to uploading the video directly to Youtube, you can select "Export" and then either 1080, 720 or 480 for the video's resolution. You will then be prompted to title and save the file so that you can find it later. Be sure to title it so that you can find it.