Brightspace Support
The following links are YouTube videos provided by D2L that will assist in exploring Brightspace, UNE's learning management system. You can also find more detailed explanations of Brightspace functions within their Text Guide.
---
Navigation
How to navigate and access course content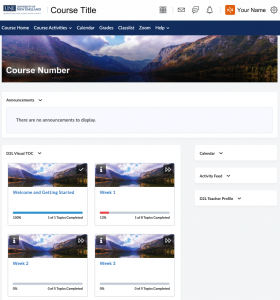 Click on thumbnail images above to enlarge the example of what the Course Home page may look like in Brightspace:
---
Coursework
How to engage with course content within Brightspace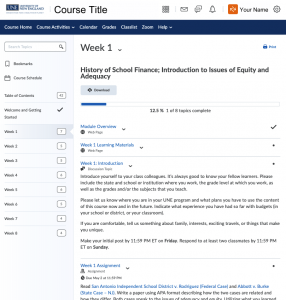 Click on thumbnail image to enlarge the example of a Course Module in Brightspace: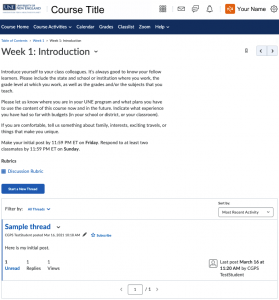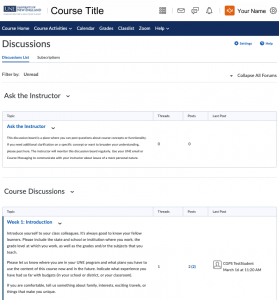 Click on thumbnail images to enlarge examples of Discussion Forums and Topics in Brightspace:
Access class progress

Review Class Progress [1:56]

See how you are doing in different areas of a course using the Class Progress tool.
---
Communication
How to communicate and interact with classmates and faculty